Members
Vittorio Di Ruggiero Ciulla
Senior Associate
Member of Travieso Evans Arria Rengel & Paz, since 2011. Attorney graduated from Universidad Católica Andrés Bello (UCAB) in year 2010.

His practice is focused on the Corporate Law Department. He has professional experience in the preparation and drafting of all type of documents and corporate contracts and in different formalities that are to be complied with before various governmental entities.
Publications
"Chambers of Commerce in Venezuela". Bulletin of the subjects Introduction to Economic Science and Social Sciences of UCAB (March 2007).
Positions and Recognitions
Recognition from the UCAB for having obtained a grade point average of seventeen (17) during academic years 2007, 2008, and 2009 and of eighteen (18) during academic year 2010.
Community Activities
Teaching assistant for one subject at UCAB: Administrative Law Practice (Prof. Carlo Mouriño) (2009-2010).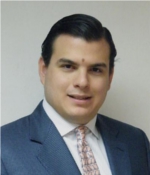 Caracas Office
(58-212) 918-33.33
Email: vdr@traviesoevans.com
Practice Areas
Banking and Capital Market
Corporate Law
Public Law
Education
Universidad Católica Andrés Bello. Lawyer (2010).
Georgetown University. "English as a Foreign Language". Washington, DC. (August - December 2010).
Universita Degli Studi di Pavia. "Corso di Dritto Constituzionale". Pavia (August-September 2007).
Languages
Experience
Legal Assistant. Travieso Evans Arria Rengel & Paz (2007-2010).