Members
Pedro A. Rengel Nuñez
Partner
Member of Travieso Evans Arria Rengel & Paz since 1980 and a Partner of the Firm since 1994.
He graduated from Universidad Católica Andrés Bello, Caracas, in 1982 and completed postgraduate studies at the New York University, where he obtained a Master's Degree in Comparative Jurisprudence in 1983. He also completed specialization studies on Tax Law at Universidad Central de Venezuela in 1986.
Founder and professor of the class of "Alternative Dispute Resolution" at Universidad Monteávila in Caracas. Member of the Arbitration Committee of VENAMCHAM with extensive experience in local and international arbitration. He is included in the list of arbitrators and mediators of the Arbitration Center of the Caracas Chamber of Commerce and of the Business Center of Conciliation and Arbitration (CEDCA).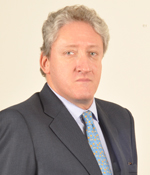 Caracas Office
(58-212) 918-33.33
Email: prn@traviesoevans.com
Practice Areas
Banking and Capital Markets
Corporate Law
Electronic Commerce and Computer Law
Insurance
Litigation, Arbitration and other Methods of Dispute Resolution
Project Financing
Real Estate
Tax and Customs
Education
Universidad Central de Venezuela. Specialization in Tax Law (1986).
New York University. Master's Degree in Comparative Jurisprudence (1983).
Universidad Católica Andrés Bello. Lawyer (1982).
Languages