Members
Julio César Pinto
Consultant
Member of Travieso Evans Arria Rengel & Paz. He became a Regional Partner in 2008 and a Partner of the Firm in 2011. He graduated from Universidad de Carabobo in 1996.
During the time of his postgraduate studies in 1998, at the American University, Washington, D.C., USA, where he completed an LLM in International Business Law, he was a trainee at the Inter-American Commission on Human Rights.
He has participated in several arbitration proceedings in Venezuela and in international arbitration proceedings before the ICSID, in cases related to expropriation.
He has taken part in the negotiation of collective bargaining agreements in representation of manufacturing and services companies.
Conferences
Julio César Pinto has participated in conferences and presentations on property right, the Law of Land and Agricultural Development, as well as on matters related to Negotiation, Mediation, and Arbitration as alternative means of dispute resolution.
Positions and Recognitions
Co-founder (2001) and Chairman (2004) of the Legal Affairs and Arbitration Committee of the Venezuelan American Chamber of Commerce and Industry (VENAMCHAM).
Community Activities
Professor of Alternative Means of Dispute Resolution and Market Economy Law at Universidad Metropolitana, Valencia (2000-To Date).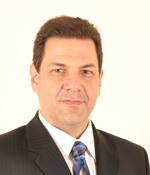 Caracas Office
(58-241) 825-47.93
Email: jcp@traviesoevans.com
Practice Areas
Corporate Law
Labor Law
Litigation, Arbitration and other Methods of Dispute Resolution
Education
American University, Washington College of Law. LLM, in International Business Law (1998).
Universidad de Carabobo. Lawyer (1996).
Languages
Experience
Partner of Dr. Donato Pinto Law Firm (1999-2000).
Trainee at the Inter-American Commission on Human Rights (1998).